The Original Big Piano !
Now you can own a piece of cinematic history!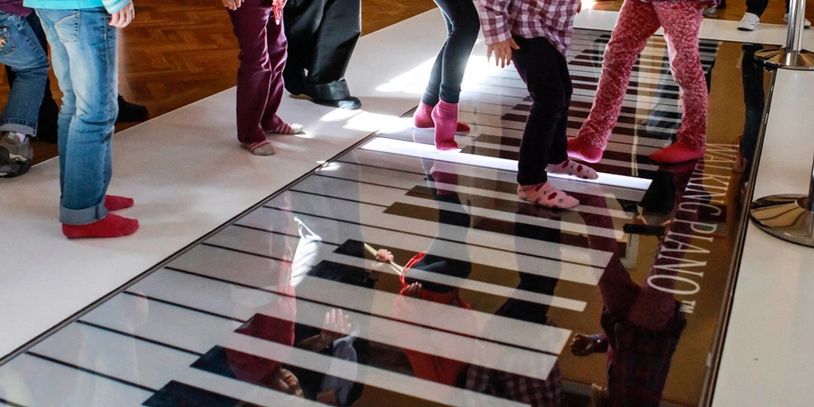 Introducing the commemorative signed and limited edition icon of classic beauty and functionality enjoyed by millions throughout the world. Created by the Italian born artist inventor, Remo Saraceni and made famous by the movie "Big", the famous "Big Piano" has entertained and is appreciated by millions even to this day.
This unique Big Piano

®

(Walking Piano) is part of permanent collection of many Children Museums, Discovery Centers, Children Hospitals, Science Centers and major attractions for fun as a teaching tool, for exercise, in music physical therapy, motor coordination.In addition to its elegant design, the "Big Piano" produces melodic tones and each key lights up as you move over the 4-octave keyboard.

Try your skills at playing a song or learning one. You can even switch from harmonic piano tones to a variety of other instruments such as grand piano, organ, harpsichord, drums, xylophone, synthesizer, harp and many more. Think of the possibilities!How would you like the opportunity to own a piece of movie history signed by the original inventor? Each collectable Big Piano

®

is signed by the artist Remo Saraceni and comes with a certificate of authenticity. This classic design will provide years of entertainment, timeless beauty and enjoyment as well as the satisfaction of owning a signed limited edition collectable!